Description
Course Description:
Workers' Compensation – Beyond the Basics" – In this course you will learn (among others):
• The "Course and Scope" Rule and how it is used to determine compensability
• How to define Employees vs. Independent Contractors vs. General Contractors
• What is included in "Remuneration"
• Exceptions to the Governing Classification rule
• The ABCs of Premium Audits
Your instructor for these courses is Christopher J. Boggs, CPCU, ARM, ALCM, LPCS, AAI, APA, CWCA, CRIS, AINS. Chris is the Director of Education for the Insurance Journal Academy of Insurance and is the author of two books and numerous articles on these two subjects. Chris is a knowledgeable and engaging instructor who will take you beyond "Insurance 101"
SC Course number
135374
Type of Course:
Property & Casualty
Faculty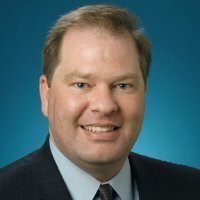 ---
Christopher J. Boggs, CPCU, ARM, ALCM, LPCS, AAI, APA, CWCA, CRIS, AINS, joined the insurance industry in 1990. He is the Executive Director of the Independent Insurance Agents and Brokers of America (Big "I") Virtual University. His current duties involve researching, writing, and teaching property and casualty insurance coverages and concepts to Big "I" members and others in the insurance industry.
During his career, Boggs has authored more than 300 insurance and risk management-related articles on a wide range of topics as diverse as Credit Default Swaps, the MCS-90, and enterprise risk management. In addition to this, Boggs has written 13 insurance and risk management books.
Boggs is a regular speaker at industry events, speaking for groups such as the National Association of Mutual Insurance Companies (NAMIC), the National Society of Insurance Premium Auditors (NSIPA), the American Association of Managing General Agents (AAMGA), the Institute of Work Comp Professionals (IWCP), and the CPCU Society.

A graduate of Liberty University with a bachelor's degree in Journalism, Boggs' background includes work as a risk management consultant, loss control representative, producer, claims manager, and quality assurance specialist
---
State Specific Details
State Approval Information Details
SC - This course is approved for 3 hrs CE - Course# 135374
SC: This course is approved in SC but please complete the required affidavit in the materials section (zip file - IMPORTANT CE INFORMATION & STATE REQUIRED FORMS)
OK - This course has been approved in Oklahoma: Producer# 1027481
LA - This course is approved for 3 hrs CE - Course#30352
KS - This course is approved for 3 hrs CE - Course # 989070- Note - KAIA will file your earned CE electronically within 10 business day after course completions
AL - This course has been approved in Alabama for 3 hours CE - Course # 22171
NC-This course has been approved for 3 hrs CE
MS - This course is approved for 3 hr CE - Course#10546
KY - This course is approved for 3 hr CE - Course#C23183
Hi - This course is approved for 3 hrs CE - Course#PW219533
Reviews
Overall:
4.6
Total Reviews: 358