Description
The United States government provides various programs to us - two of the largest are Social Security and Medicare. The qualification rules for both are very specific. This three-hour webinar will review the various qualification rules and the complex, and potentially confusing benefits of each program. Additionally, there will be a review of the various insurance products that are available to the Medicare beneficiary that can fill the gaps and a discussion of various products and concepts the Social Security beneficiary can consider so as not to be 100% dependent on that program at retirement time.
SC Course number
6000058228
Type of Course:
Life, Accident & Health
Faculty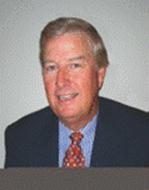 ---
Jerry graduated from the University of West Florida in 1970 (College of Education). After teaching at the high school level for a brief time he moved into the insurance industry. He worked for a property and casualty direct writer for several years. In 1983 he and his wife open an independent insurance agency in Tallahassee, FL. While there he focused primarily on the life, health and financial services area. Additionally he began working in the Continuing Education field as a speaker and writer. The property and casualty division was sold in 1995. Today Jerry continues to operate a life and financial services agency - Rhinehart & Associates - located in Panama City, FL.
Jerry serves on the National Faculty of the Society of Certified Insurance Counselors. He attained his CIC in 1986, his CLU in 1987, his ChFC in 1988, and his RHU in 1997. He is a director and Past­ President for the Tallahassee Chapter of CLU and ChFC. He also served as a director and Secretary/Treasurer for Professional Insurance Agents of Florida and is a past Agent of the Year for that organization. He is a former national member of the Board of Governors of the Certified Insurance Counselors (Austin, TX).
Since 1986 Jerry has conducted more than 1,200 programs to insurance, CPA, attorney and Human Resource groups on topics that range from Estate Planning, Long Term Care, Life Insurance, Annuities, Business Perpetuation and Health Insurance. He frequently writes articles for various insurance trade magazines on the above topics. Additionally, serves as an expert witness in legal proceedings regarding life and health insurance matters.
---
Dates
Tue, Aug 24, 2021 - 02:00pm to 04:42pm EDT
Tue, Sep 28, 2021 - 02:00pm to 04:42pm EDT
Tue, Oct 26, 2021 - 02:00pm to 04:42pm EDT
Tue, Nov 23, 2021 - 02:00pm to 04:42pm EST
Tue, Dec 28, 2021 - 02:00pm to 04:42pm EST
State Specific Details
State Approval Information Details
TN - This course is approved for 3 hrs CE - Course# 32369
AZ - This course is approved for 3 hrs CE - Course# 105786
UT - This course is approved for 3 hrs CE - Course# 38747
HI - This course is approved for 3 hrs CE - Course#LW219531
WI - This course is approved for 3 hrs CE - Course # 6000079394
Reviews
Overall:
4.8
Total Reviews: 126