Description
Course Description:
There are close to two million rental cars in the U.S. People rent these cars, seldom with a thought about insurance coverages. This class examines various rental car contracts to point out what renters are agreeing to when they rent, analyzes the "protection" offered for sale by rental car firms, and then analyzes the coverage provided under the PAP and BAP. Coverage questions about rental cars have to rank in the "top 10" questions customers ask. This class provides answers to those questions, often with alarming answers. There really is much more to renting a car than driving away from the lot.
Presenter: David A. Thompson, CPCU, AAI, API
SC Course number
135378
Type of Course:
Property & Casualty
Faculty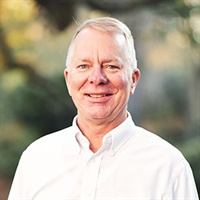 Education Consultant
---
David is an insurance nerd, presenting continuing education seminars on a variety of subjects and writing technical articles and blogs on topics of interest to agents. David graduated from Mercer University and served seven years as a commissioned officer in the U.S. Army and U.S. Coast Guard. He started his insurance career in a family-owned independent agency in Vero Beach, where he sold all types of insurance. He retired from FAIA in 2020 and continues to consult with the association.
---
State Specific Details
State Approval Information Details
SC - This course is approved for 2 hours CE - Course#135378
OK - This course is approved for 2 hours CE - (Producer) Course#1027476
​LA - This course is approved for 2 hours CE - Course# 30348
NC - This course is approved for 2 hours CE - Course#C99080
SD - This course is approved for 2 hours CE - Course# 1280022
KY - This course is approved for 2 hours CE - Course#23144
Reviews
Overall:
4.6
Total Reviews: 583