Description
Most everyone knows people that has experienced a long-term care dilemma with a family member. Due to a severe physical or mental condition this loved-one now needs advanced care. Can they family render such care at home? Is there a family member that can provide the care needed? Or does the individual (or family) have the financial means to pay someone to provide the care? Maybe the individual needs to be in a care facility outside the home? If so, other questions now arise: how much will that cost; what is the best facility for them; and, where will the money come from to pay for this care? Tough questions - hard choices, to say the least. This session will explore the three logical choices for the dilemma described above: 1) be RICH and self-insure; 2) be POOR and let the government handle the problem, or, 3) be INSURED and control the options and expenses yourself.

This program will review the rules, requirements and problems associated with the "government" (Medicare, and or Medicaid) paying for such care. Also discussed will be the advantages, coverage options, riders, current trends, tax rules, underwriting criteria and potential cost of a long term care insurance policy paying for the needed care.

SC Course number
Course # 135658
Type of Course:
Life, Accident & Health
Faculty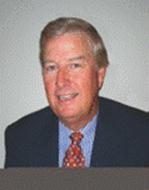 ---
Jerry graduated from the University of West Florida in 1970 (College of Education). After teaching at the high school level for a brief time he moved into the insurance industry. He worked for a property and casualty direct writer for several years. In 1983 he and his wife open an independent insurance agency in Tallahassee, FL. While there he focused primarily on the life, health and financial services area. Additionally he began working in the Continuing Education field as a speaker and writer. The property and casualty division was sold in 1995. Today Jerry continues to operate a life and financial services agency - Rhinehart & Associates - located in Panama City, FL.
Jerry serves on the National Faculty of the Society of Certified Insurance Counselors. He attained his CIC in 1986, his CLU in 1987, his ChFC in 1988, and his RHU in 1997. He is a director and Past­ President for the Tallahassee Chapter of CLU and ChFC. He also served as a director and Secretary/Treasurer for Professional Insurance Agents of Florida and is a past Agent of the Year for that organization. He is a former national member of the Board of Governors of the Certified Insurance Counselors (Austin, TX).
Since 1986 Jerry has conducted more than 1,200 programs to insurance, CPA, attorney and Human Resource groups on topics that range from Estate Planning, Long Term Care, Life Insurance, Annuities, Business Perpetuation and Health Insurance. He frequently writes articles for various insurance trade magazines on the above topics. Additionally, serves as an expert witness in legal proceedings regarding life and health insurance matters.
---
Dates
Mon, Aug 16, 2021 - 01:00pm to 02:49pm EDT
Mon, Sep 20, 2021 - 01:00pm to 02:49pm EDT
Mon, Oct 18, 2021 - 01:00pm to 02:49pm EDT
Mon, Nov 22, 2021 - 01:00pm to 02:49pm EST
Mon, Dec 20, 2021 - 01:00pm to 02:49pm EST
State Specific Details
State Approval Information Details
SC - This course is approved for 2 hrs CE Course # 135658
OK - This course is approved for 2 hrs CE - Course#1023487
WI - This course is approved for 2 hrs CE - Course# 71779
NJ - This course is approved for 2 hrs CE - Course#88897297
KY - This course is approved for 2 hrs CE - Course# C60086
GA -This course is approved for 2 hrs CE - Course#52984
MD - This course is approved for 2 hrs CE - Course#104681
WA - This course is approved for 2 hrs CE - Course#626175
Reviews
Overall:
4.7
Total Reviews: 155