Description
Course Description:
Leave it to David, FAIA's self-proclaimed "insurance nerd" and BBQ pit master, to find a connection between insurance and BBQ. David will feed you BBQ in this class, which will look at an assortment of personal lines and commercial lines issues, illustrated with BBQ examples. The list of subjects includes business income and extra expense, newly acquired locations, designated premises limiting liability endorsements, trailers, blanket coverage with a margin clause, rental cars under the PAP and BAP, Fair Credit Reporting Act issues relating to motor vehicle reports, food delivery, PIP issues in-state and out-of-state and also recent PIP changes, home-based business issues, and much more. Of course, there will be discussion of David's favorite BBQ joints (with coverage examples) and he will finally reveal the best BBQ joint on Earth.
SC Course number
135380
Type of Course:
Property & Casualty
Faculty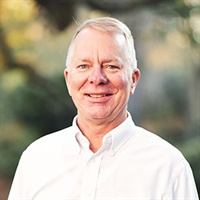 Education Consultant
---
David is an insurance nerd, presenting continuing education seminars on a variety of subjects and writing technical articles and blogs on topics of interest to agents. David graduated from Mercer University and served seven years as a commissioned officer in the U.S. Army and U.S. Coast Guard. He started his insurance career in a family-owned independent agency in Vero Beach, where he sold all types of insurance. He retired from FAIA in 2020 and continues to consult with the association.
---
State Specific Details
State Approval Information Details
SC - This course is approved for 3 hrs CE - Course#135380
OK - This course is approved for 3 hrc CE - Course#1027469 (Producer)
KS - This course is approved for 3 hrs CE - Course # 989086 Note - KAIA will file your earned CE electronically within 10 business day after course completions
MI - This course is approved for 3 hrs CE - Course#72314
WV - This course is approved for 3 hrs CE - Course#106102
Reviews
Overall:
4.7
Total Reviews: 341